Assessment of
Clinical Skills
(ACS)
Registration Open:
Nov 2020
Duration:
5 Months
Tution:
$6500 CAD
Location:
Toronto
What is the Assessment of Clinical Skills?
The Assessment of Clinical Skills (ACS) exam is the second or third phase of the Equivalency Process that graduates from non-accredited dental programs must pass in order to be eligible for Canadian dental licensure and certification. The exam, held over 2 days, tests the practical skills of aspiring dentists by requiring them to complete 12 specific projects in a simulated dental clinic environment. All tests are conducted on mannequins under specific infection control rules that apply throughout the exam.
Aside from clinical skills, the ACS exam also evaluates aspiring dentists' skills in material hygiene, infection control, and record-keeping.
Daily Access To Our Center For The Practice
Step by Step Booklets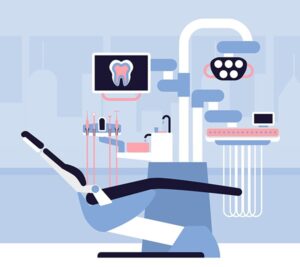 All dental chair work stations
There's so much riding on passing the ACS! Students are required to possess – or develop – certain skills to pass the exam. ConfiDentist's teaching approach for the ACS has been thoroughly developed over many years to help students learn these skills, as well as the proper techniques and concepts in order to receive a high score on all projects.
Our experienced instructors are dedicated to helping students understand the required concepts and be 100% prepared to meet and exceed the rigors of the exam. Additionally, since this exam is largely skills-based, students will get plenty of opportunities to develop relevant clinical skills and be confident in using them during the actual exam.
Daily access to the center (6 days a week) for practice during assigned sessions
40 minute  weekly instructor-supervised training and evaluation sessions for each trainer
Live and high-definition video demonstrations of the skills required by the ACS exam
Live demonstrations by instructors for each project
2 full mock exams  simulating the actual ACS exam
Darwin Head for each student similar to the one used in the real ACS exam
Clinical Skills booklet providing a step-by-step review of all the techniques for all ACS projects
Modified Protocol® manual which is our unique method to evaluate your works most accurately plus mock exam booklet with 20+ full mock exams for review and preparation
Multiple dental chairs to simulate the conditions in the final Skills exam
Complete list of recommended Kilgore teeth, dental instruments and materials to be used during practice and the exam
REGISTRATION INFO
Registration Starts: November , 2020
COURSE INFO
Course Starts:   January  4, 2021*
Course Ends:  June 1, 2021
Morning Session: 8:00 AM – 2:00 PM
Evening Session: 2:30 PM – 9:00 PM
*In case current City of Toronto's Covid-19 restrictions would be reduced before Dec 1 2020,  there would be one extra month included to this program by early start from Dec 7, 2020.
5 MONTHS 
$6500 + HST
This package includes:
6 Days per week access to Center
40 minute per week work check with instructor
Booklet and Demo videos