Project Description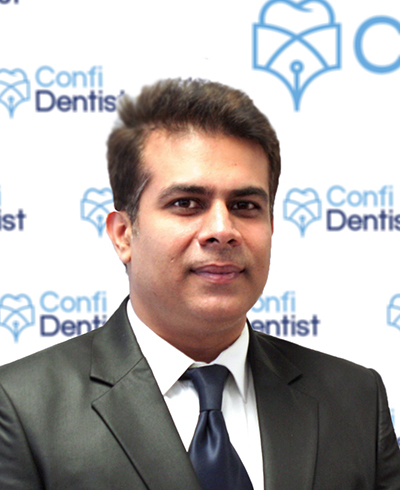 Dr. Mitul Manek
Instructor
Dr. Mitul Manek is a proficient dentist with impeccable clinical and academic skills. He has comprehensive clinical experience of managing his private practice for 8 years 2011-2019 in Mumbai, India. For over 5 years, he was associated as a Consultant Oral and Maxillofacial Physician and Radiologist with various private clinics and radiology centers across Mumbai and dealt with complex cases out of the scope of a general dentist.
Dr. Mitul accomplished his Bachelor of Dental Surgery (BDS) from Nair Hospital Dental College, Mumbai (2005-2010) and his Master of Dental Surgery (MDS) in Oral Medicine Diagnosis and Radiology from Dr. D Y Patil School of Dentistry, Navi Mumbai (2011-2014): Both being one of the most renowned dental schools in India. During his Masters, Dr. Mitul ranked second in the entire university and has various research and publications. Earned various academic achievements at state and national level conferences during and after his education.
He is a very approachable and dependable person and believes that honesty, integrity, and hard work are the key to his success. After moving to Canada, Dr. Mitul successfully cleared AFK and ACJ with one of the top scores in the first attempt and is pursuing both the university and the licensing routes at the moment.